BRINGING RIGHT INSPIRATION TO EVERYONE
BRITE Radio e-store Shop from your favorite platform
---
* All clothing prices include a $5 shipping and handling fee.
---
Savannah Hartford knows what it's like to be alone. Never having had much success with love and life, she'd given up on anything good ever happening. So when she received a letter explaining that she had inherited an old mansion, on a choice piece of land in Jamaica, she was stunned and suspicious. Yet, with the help of Cara, her best friend; Trinity, a fast-talking Jamaican chef; Marcus, a butler who moonlights as an architect; and a handsome contractor named Jacob Spencer, Savannah uses her design skills to turn the old mansion into a luxurious bed and breakfast. As she transforms the house, she learns that it is not just the house that is being restored. On this lifechanging journey, she may actually find what she's always wanted: love, faith, and family.

Jacob Spencer is a content widower, a successful businessman, and a Christian. Although he has the looks to get any woman he wants, he has been unwilling to risk falling in love again— that is, until he meets Savannah, who represents everything he wants in a woman. And unfortunately, everything he doesn't. Between their differences and a conniving attorney named Brandon Anderson, who will stop at nothing to acquire Savannah's property for his nefarious clients, her quest to keep the property could end up destroying their love and costing them everything. In this novel, a young woman works to restore an ancient mansion to its former glory while finding a new love and faith along the way.


---
---
"One thing i ask..."
by debbie howell
What people are saying

By

Michelle Nelson

on March 24, 2016

Format: PaperbackThis book will truly inspire you. I read it in one day because I couldn't put the book down. I cried, I laughed, and it inspired me to spend more time with God. You will not be sorry you ordered it. And this would be a wonderful gift to give someone. Love it!!!!
---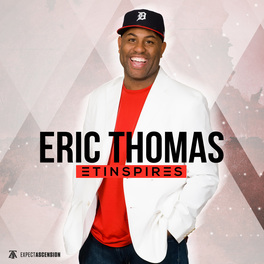 Eric Thomas
, PhD is a critically acclaimed author, World renowned speaker, educator, pastor and
audible.com
Audie Awards Finalist
. ET, as he is better known, has taken the world by storm, with his creative style and high-energy messages. His words continue to impact tens of millions of people in several hundred countries across the planet! Through a significant social media presence and his recent domestic and international tours, "ET, The Hip Hop Preacher" has become a global phenomenon!
Drawing from his own personal experiences as they relate to homelessness, the absence of his biological father, scholastic struggles, and various other obstacles, ET allows his life to be an "open book" from which radiates dynamic and inspiring messages that relate to many people across all strata.
---
---
Erin Weidemann is an enthusiastic and goofy mom to two children, one of them with paws. She is a wife, author, teacher, former college athlete and a five time cancer survivor. Her heart is in Seville, Spain, though she calls Encinitas, CA home. In her spare time she enjoys going to the beach with her husband and daughter, coaching softball, and pretending she can bake. She loves eating, laughing, and volunteering at church teaching Sunday school. In addition to being the CEO of Bible Belles she also hosts the

Heroes For Her

podcast.

---
---
---
BRITE Radio is an authorized Retail Affiliate of Apple, iTunes, Amazon, and Google. As you purchase product from any of these brands you will also be supporting the mission of BRITE Works, Inc. to BRING RIGHT INSPIRATION TO EVERYONE!