BRINGING RIGHT INSPIRATION TO EVERYONE
Connecting you to the Latest Concerts, Tours, and Special Events
---
---
Past BRITE RADIO EVENTS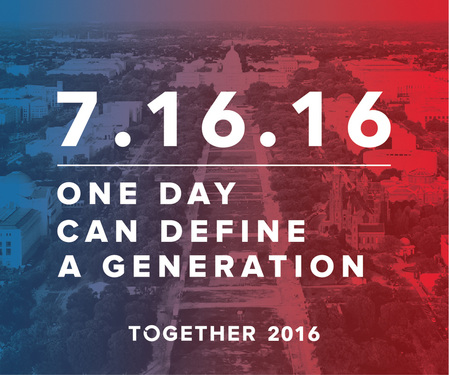 What: Together 2016 (Free Event)
When: July 16, 2016 9am-9pm
Where: National Mall, Washington D.C.

Feature Speakers: Francis Chan, Ravi Zacharias, Luis Palau, Josh McDowell, Christine Caine, Sammy Rodriguez, Rev. John Jenkins, Sr., Jo Saxton, Mike Kelsey, Laurel Bunker, Ronnie Floyd, Tony Nolan and Nick Hall

Feature Artists: Hillsong UNITED, Michael W. Smith, Kari Jobe, Matthew West, Jeremy Camp, Casting Crowns, Lauren Daigle, Kirk Franklin, Lecrae, Trip Lee, Andy Mineo, Tedashii and Tasha Cobbs

For more information about the event: reset2016.com

Nick Hall is the visionary behind Together 2016 and RESET, a prayer to reset your life and a movement of people sharing the hope of Jesus. He is the founder and chief communicator for PULSE. His passion is to "awaken culture to the reality of Jesus." Nick serves on the student advisory team for the Billy Graham Evangelistic Association (BGEA), and is one of four partner evangelists with the Luis Palau Association. Nick is married to his best friend, Tiffany; they live in Minneapolis, MN with their two children. Together 2016 is supported by a diverse national network of leading Christian recording artists, ministries, pastors and churches, including the Billy Graham Evangelistic Association, the Luis Palau Association, CRU (formerly Campus Crusade for Christ), Intervarsity Christian Fellowship, Premiere Productions, National Day of Prayer, YWAM, the American Bible Society, and Alpha USA, among others.
---
---
Thanks for a great event!

John Nevins Andrews School presents "A Sisterhood of Fighters." A benfit concert honoring Breast Cancer Fighters and Survivors. Musical Artist include Summer Pearson, Kristina Harkness-Granados, Joanne Cortez, and Carolyn Lima. The Children of JNA School will also perform. Four Breast Cancer Fighters/Survivors and/or their families will be featured and honored. This is a semi-formal event. Proceeds from the Benefit go to support academic programs for JNA and the NBCF for research, prevention, and cure. BRITE Radio is hosting the event with VIP access and Red Carpet Pictures. Doors open at 5:00p and Concert starts at 6:00p. Tickets are $15 at the door (all forms of payment will be accepted). For more information visit www.BRITEradio.org. For questions please call the John Nevins Andrews School Office at 301-270-1400 or visit www.JNA.org. Thank you for your support!

Event Site: New Hope Church 12350 Hall Shop Road, Fulton, Maryland 20759. Church Office: 410-541-6394. www.lookingforachurch.org


People are asking, "what's the next big thing", "when is the next movement going to happen?" We believe the "movement" is in progress. We believe the next big thing is already here. It's always been here. The Church. You are the movement. You are the next big thing. OUTCRY is the lights and sounds of a movement. A gathering of worshipers. A reflection of the local church. Some of the most influential names in the world are uniting together for the purpose of empowering the local church and to glorify the name of Jesus Christ. We come expecting things so big only God can receive the glory. #loudertogether

---

Join

BRITE Radio

for the Farewell Concert of Lydia Elle on Saturday, July 18, 6:30p, presented by Community Praise Church in Alexandria, VA. BRITE Radio hosts the CD and Book signing reception of her debut single "I Prayed" and her new book release "And So I Prayed" with LIVE music and giveaways! Bring baby diapers of any size to support CPC's Single Parent Ministry and families in need. For more info visit

www.BRITEradio.org

and for updates text 'Lydia' to 313131.

‪#‎BRITEradio‬‪#‎LydiaElle‬

---




---